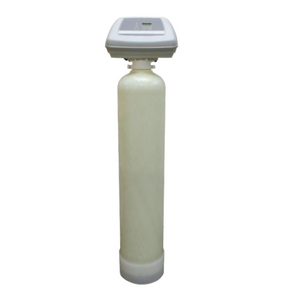 North Star Chlorine/Chloramine Filter NSCCTOSSA
Most Items Ship Same Day (Warranty, Return and Refunds)
---
How It Works:
Water is passed through a bed of catalytic carbon, trapping chloramines, chlorine taste & odor. The system automatically backwashes itself periodically to flush away trapped particles. Catalytic carbon eventually loses its ability to trap tastes and odors, and the bed must be replaced. The carbon life is dependent on the amount of water used and the severity of the problem.
FEATURES
• Clean and easy-to-use
• Chemical free • High flow rate – 14 gpm
• Suitable for most homes • Multiple parallel units can be used for maximum flows
• Self-flushing • Skin protection from chlorine and chloramines
• Large 1" connections
• Coconut shell, high activity catalytic carbon
• Improves taste and order of water
Specifications:
Part Number
: 7340794
House Hold Size
: All
Nominal Mineral Tank Size: 10" x 47"
Supply Water pH Limitation Level
: Variable
Mineral Type: Variable
Amount of Mineral: .71 cu. ft.
Amount of Filter Sand
: 10 lbs.
Amount of Gravel Base
: 17 lbs.
Inlet Water Pressure Limits: 25-125 PSI
Max Water Temperature
: 120◦F
Min. Inlet Water Flow
: 270 gal/hour 
Pipe Size: 1" 
Electrical Rating
: 24V 60 Hz
Service Flow Rates
: 10 gpm @10 psi pressure drop
Backwash Flow Rate
: 5 gpm
Type of Backwash Process
: Automatic
Documents and guides: 
Read more...
---
---
Disclaimer: Must be installed by a licensed contractor or warranty is void.
---
Questions?
Speak with an expert
1-888-615-0755
---
We Also Recommend
---