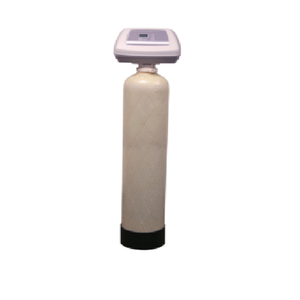 North Star OH2-Iron Filter NSAIV10
Most Items Ship Same Day (Warranty, Return and Refunds)
---
Benefits:

Removes up to 10 ppm of clear or red iron
FEATURES
• No bleach, no potassium permanganate, no chemicals
• Naturally aspirated air used to oxidize contaminants, zeolite media filters contaminants out and backwashes them to the drain
• No pumps, air is aspirated into system after the backwash cycle
• One inch plumbing connections
• Easy-to-use 24-volt controller — just plug transformer into wall outlet
• Full one-inch diameter riser tube — for increased flow rate
• Multi-wrapTM fiberglass reinforced resin tank
• Multi-cycle valve with easy-clamp ring and patented coated disc
• Zeolite with washed quartz under bedding
• Includes bypass valve and installation kit
Specifications:
Part Number
: 7336127
House Hold Size
: All
Nominal Mineral Tank Size: 10" x 47"
Mineral Type
: Zeolite
Amount of Mineral
: 1 cu. ft.
Amount of Gravel Base (Quartz)
: 15 lbs.
Contaminant Removal Limitations: Up to 10 ppm Iron
Max Water Pressure: 80 PSI
Water Temperature Limits
: 40-120◦F
Flow Rate: 7-10 gpm
Backwash Flow Rate
: 7 gpm
Electrical Rating
: 24V 60 Hz
Backwash Flow Rate
: 7 gpm
Type of Backwash Process: Automatic 
Documents and guides: 
Read more...
---
---
Disclaimer: Must be installed by a licensed contractor or warranty is void.
---
Questions?
Speak with an expert
1-888-615-0755
---
We Also Recommend
---