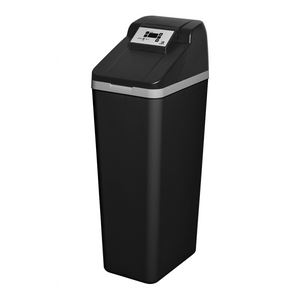 North Star NSC22 22,090gr Water Softener
Most Items Ship Same Day (Warranty, Return and Refunds)
---
North Star NSC22 Cabinet is a 22,100 Grain Water Softener ideal for any sized household. This system combines high-capacity resin with powerful carbon media, thus providing soft, fresh, filtered water throughout the home. It eliminates hard water stains, chlorine taste & odor, and sediment, without the inconvenience or expense of changing filters.
Features of North Star NSC22: 
A high-capacity 2-in-1 system removes hard water minerals, softens and filters the water for your entire home

Carbon filtration- It reduces sediment and chlorine taste & odor

A self-cleaning sediment filter eliminates the need to replace filters

North Star NSC22 uses AutoSense™ Technology that monitors your water usage to determine the optimal frequency of regeneration, reducing salt and water use

Low salt monitor flashes when the softener is low on salt, allowing you a few days to refill the tank

This whole-home filter is Ideal for any sized household and can be used with city or well water sources
Specifications  of North star NSC22:
Model Number: NSC22

Part Number: NSC2223

Household Size: 1-4

Max. Capacity: 22,100 grains

Resin: 0.65 cu. ft

Standard Connection Size: 1"

NPT Valve: 3/4"

Rated Service Flow Rate: 7.2 gpm

Intermittent Flow Rate: 11.3 gpm @ 30 psi drop

Clear Water Iron Removal: 6 ppm

Electronic Demand: Yes

Max. Efficiency: 4,474 grains removed per lb of salt

Product Dimensions : 19.75 x 16.5 x 47.75 inches
Read more...
---
---
Disclaimer: Must be installed by a licensed contractor or warranty is void.
---
Questions?
Speak with an expert
1-888-615-0755
---
We Also Recommend
---